Withdrawing cash with our innovative ATMs is easy, fast and secure. We have designed our ATMs to be as intuitive as possible, but here's a quick guide to get started.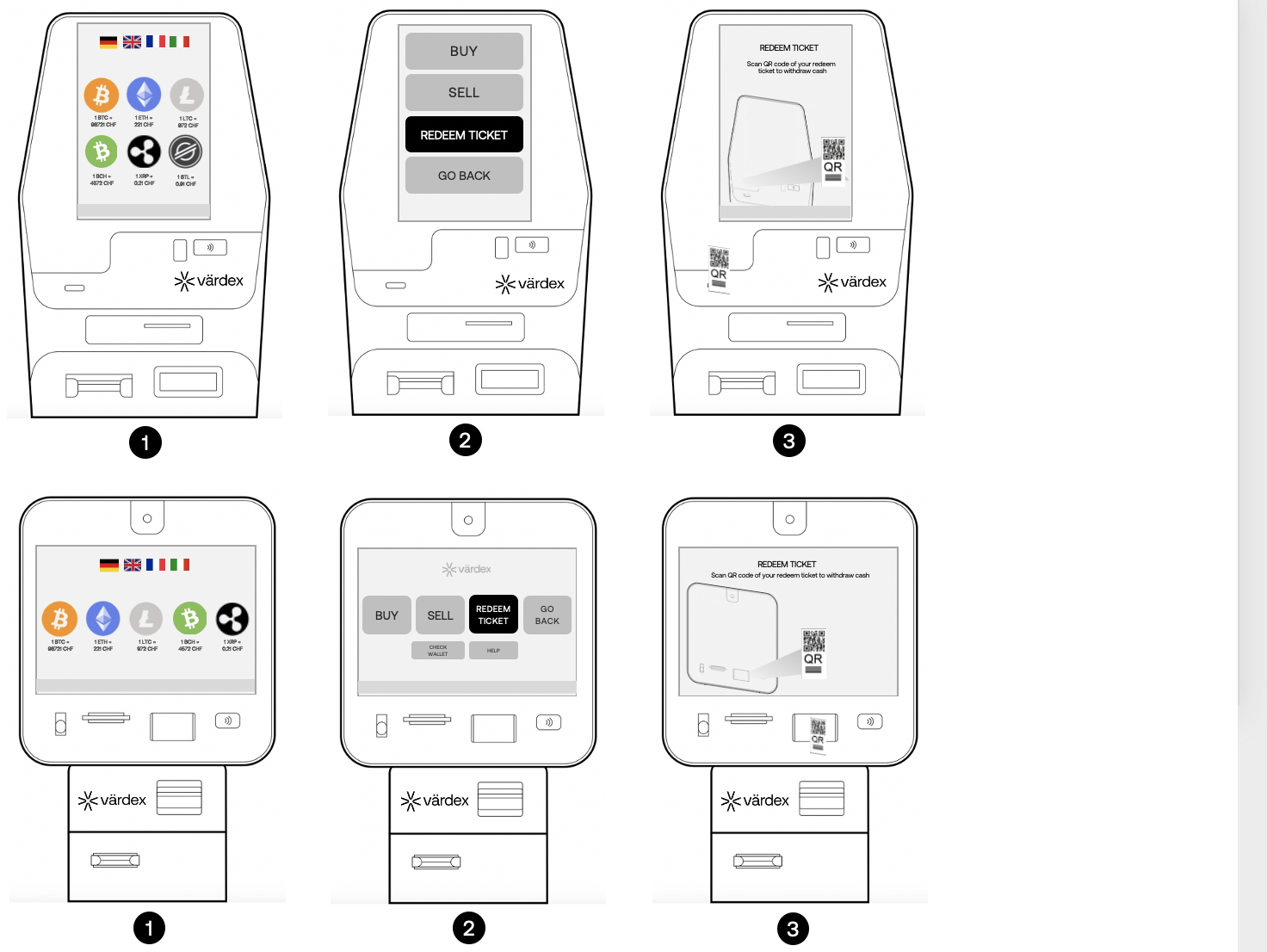 After successfully completing the sell process, you can withdraw your cash from any of our Värdex ATMs. To proceed, select "Redeem Ticket" on the terminal.
Hold the QR of your printed "Redeem Ticket" to the QR scanner and initiate the cash withdrawal.
Your withdrawal transaction is completed.


Don't worry
In rare cases, our ATMs can distribute incorrect cash amounts due to technical issues. But don't worry, just get in touch with our customer support and we will quickly sort that out.
Find ATM Location
Find your nearest ATM location to buy and sell cryptocurrencies. Easy, fast and secure.


Customer Support
Can't find what you're looking for or you have a question about our products and services?
Hotline: (+41) 041 508 78 00
Email: support@vaerdex.ch