A block explorer is a tool that you use to view all cryptocurrency transactions online. Specifically, to view all current and past transactions on the blockchain. It gives you information on the blockchain's hash rate. It also tells us the rate of transaction growth and provides other useful information.
In other words, a block explorer is an online blockchain browser which reveals the data of individual blocks and transactions. With the tool, we can monitor transaction histories and balances of addresses.

We have created a brief overview of the EtherScan Explorer (Ethereum) so that you can find easier your way around.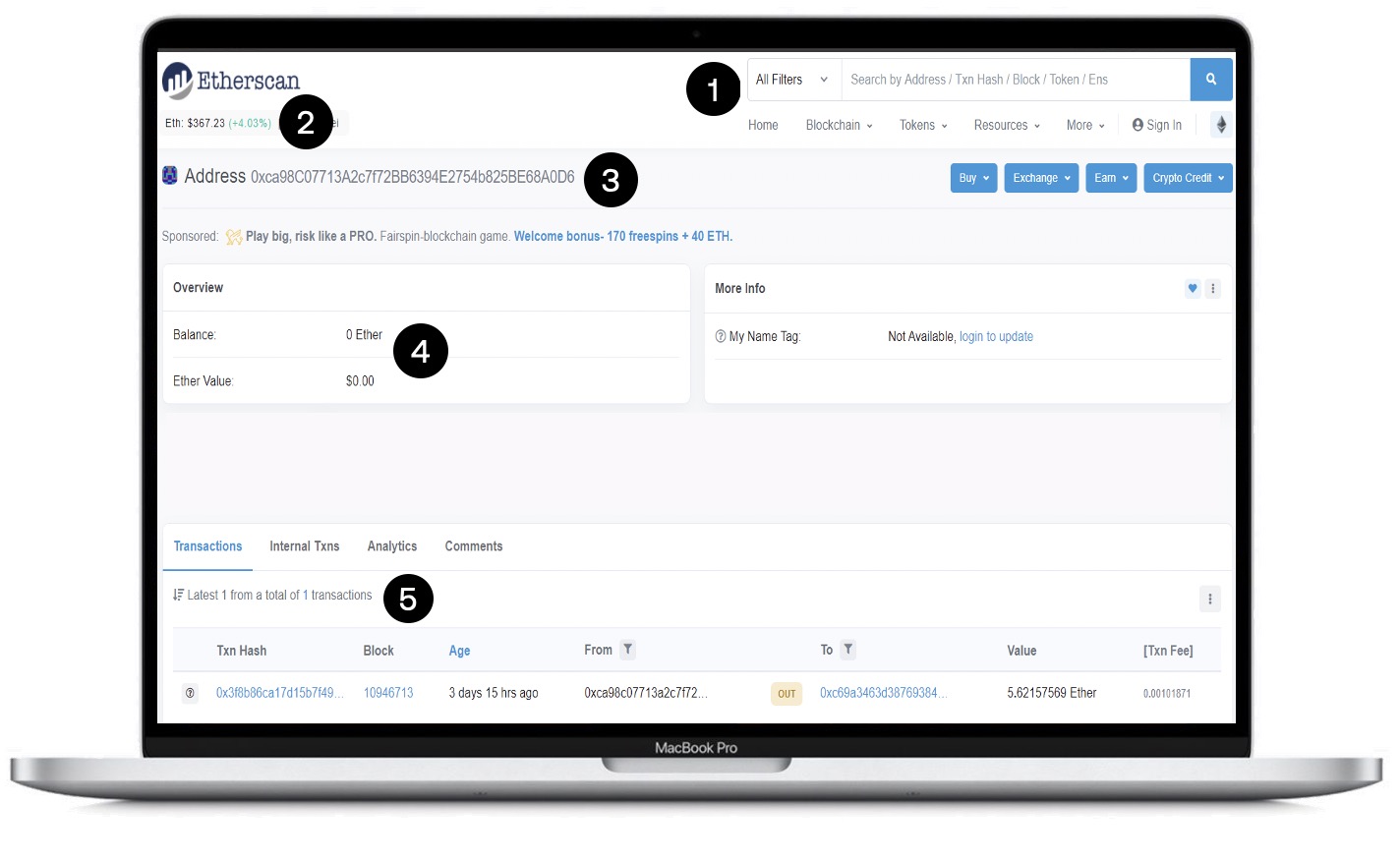 To get started open your web browser and go to the following website: https://etherscan.io
Enter the public Ether (ETH) wallet address you are searching for in the textfield
Current, real-time market price of Ether in USD
Public wallet address of the Ether Blockchain
Current balance of the wallet in Ether (ETH) and USD
Transaction history related to this specific Ether wallet address
Public Address
Make sure you enter only the public wallet address into the textfield (1). Never enter or share your private key on those websites. As soon as you reveal your private key to a third party, your cryptocurrency amount might be at risk.
Customer Support
Can't find what you're looking for or you have a question about our products and services?
Hotline: (+41) 041 508 78 00
Email: support@vaerdex.ch