When you have successfully completed a purchase at one of our Värdex ATMs, you will receive (optional) an exchange receipt. The receipt contains all essential information about your completed transaction.
We have created a short overview for you to make it easier to find your way around.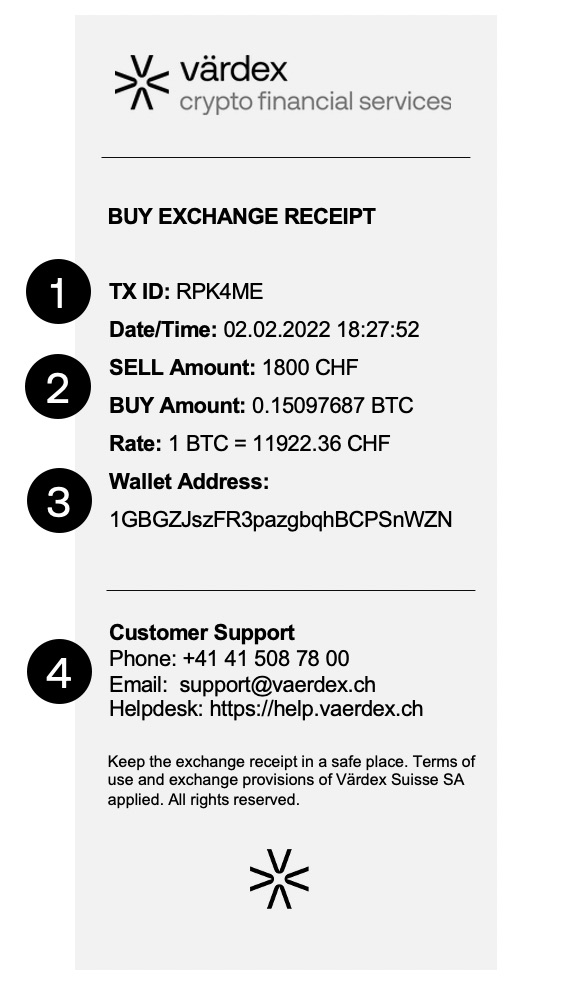 Receipt Details:
Transaction ID; needed in case of a support request
BUY/SELL Amount of the crypto exchange transaction
Destination address of the BUY amount (will be sent to this specific wallet address)
Contact details of our Värdex customer support



Customer Support
Can't find what you're looking for or you have a question about our products and services?
Hotline: (+41) 041 508 78 00
Email: support@vaerdex.ch