If you want to track your crypto holdings in the blockchain without transferring them, there is an easy and quick way to do so in the Cryptonow wallet app. You can download the Cryptonow Wallet from the following links:
Google Play Store: https://play.google.com/store/apps/details?id=ch.cryptonow.wallet&pli=1
App Store: https://apps.apple.com/ch/app/cryptonow-swiss-crypto-wallet/id1607143703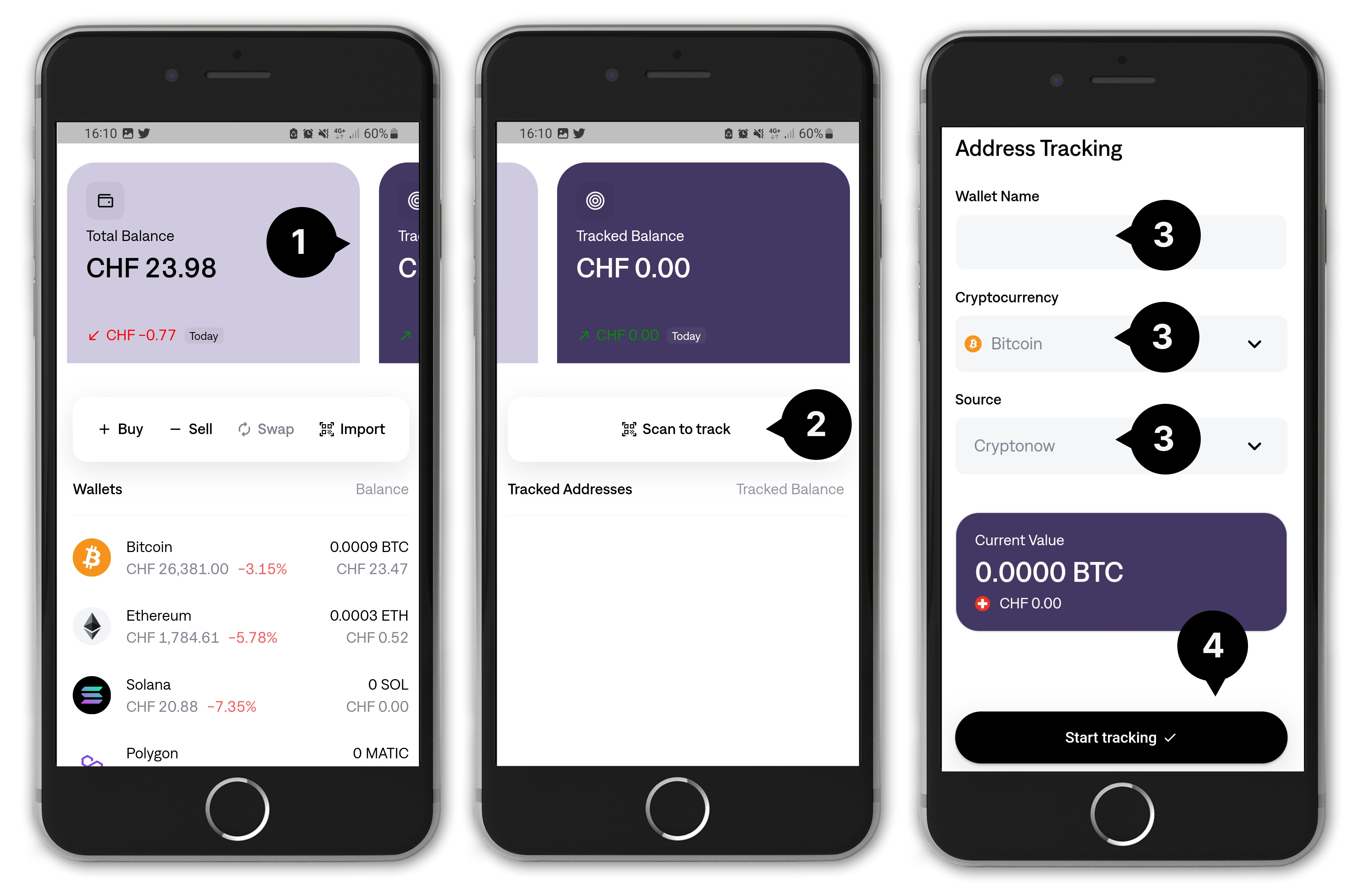 Open the Cryptonow Wallet application on your phone and swipe left on the top panel.
Click on "Scan to track" and scan the "Public Key" of your wallet.
Now you give your address a name. After that, select the corresponding cryptocurrency and the source where the Bitcoins come from.
Click "Start tracking" to track the value of your physical wallet.
IMPORTANT: There is no crypto transfer or import made with this function. Keep the physical wallet still in a safe place!