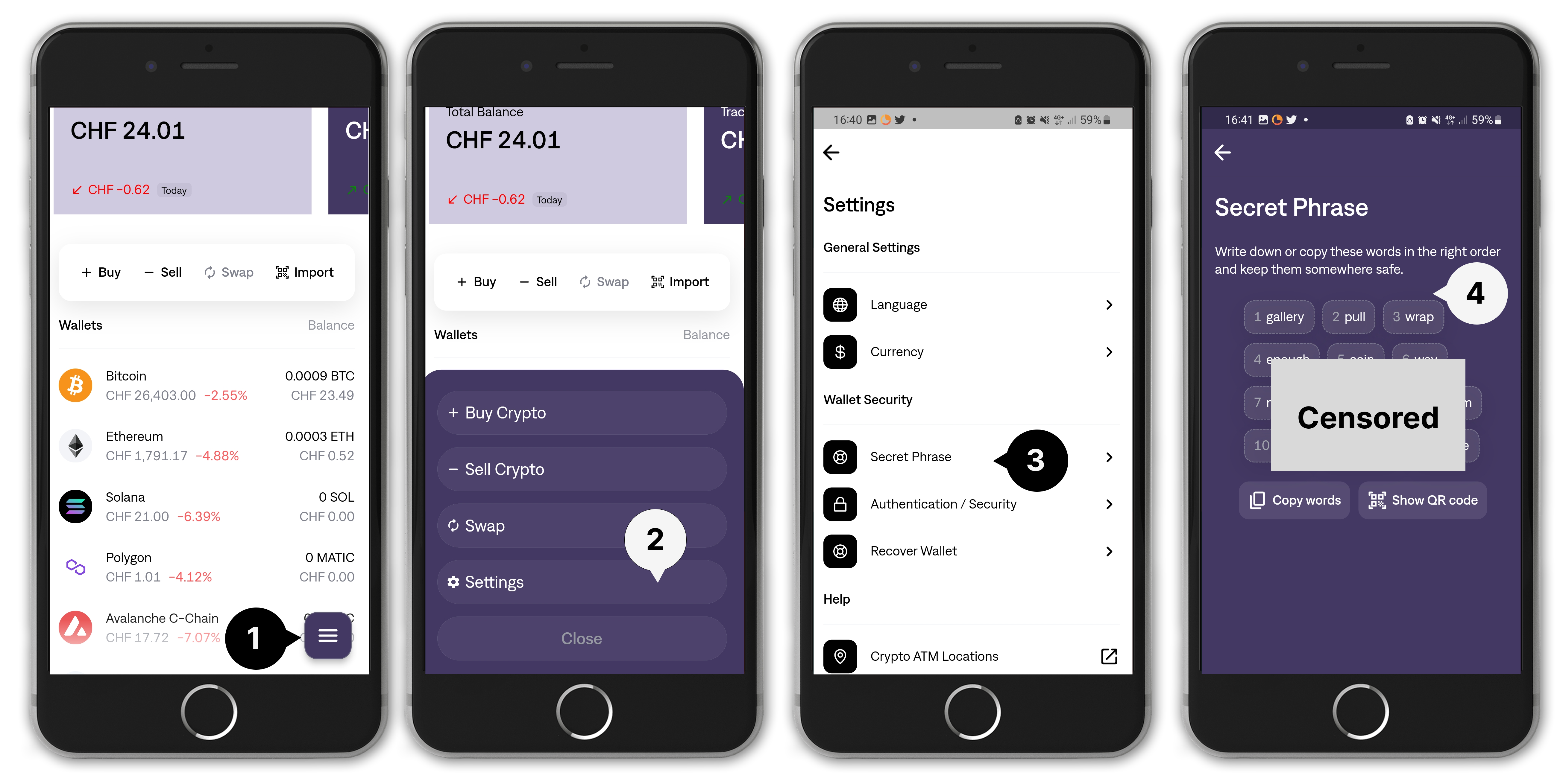 Open the Cryptonow wallet on your phone and click on the menu in the bottom right corner.
Click on "Settings".
Now select "Secret Phrase".
You can now see your backup in the form of 12 words. Write down or copy these words in the correct order and keep them in a safe place!
IMPORTANT: Only with these 12 words you can recover your portfolio, for example, if you lose the phone or uninstall the app. Cryptonow has no way to recover your portfolio!